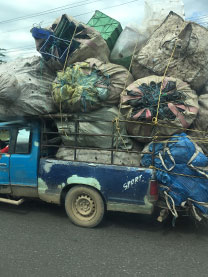 Some of these photos are from the missions in Guatemala and Honduras in 2018. Working in indigenous places high in the upper Petén of Guatemala with actual Mayans or with the Lincas of Honduras in the mountains of La Esperanza, isn't exactly like sitting on a beach and basking in the golden rays of a refreshing sun as the ocean continually sighs with rhythmic waves. I will promise you though, that working with the less fortunate is a lot more gratifying. The sea has no reason to remember us, but the people you help will, even if they can't pronounce your name. For some reason they usually pronounce my name as "Wex". I don't really mind, as long as they can read Spanish and learn what the Bible has to offer, there is a gratification touching, changing, and improving a life with eternal impacts.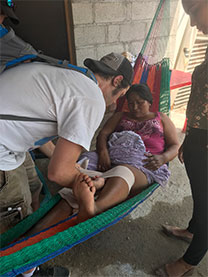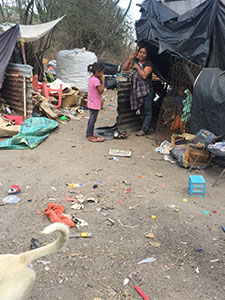 I'll never forget the people living in the dump of Zapaca. It is a scene from Hell. About ten acres of smoking, black, copd-inducing, misery, populated by the poorest of the poor who go through the trash to collect plastic. The photo of the truck from Honduras, has a similar story because the containers on top of the ridiculously overloaded truck each contain $2 worth of plastic. Guatemalan's would spend days filling those containers to sell for two dollars. They know they are poor, but they don't know how poor they are. Wealth and poverty are a state of mind. I once saw a man in Honduras who was walking over a swamp of feces and crabs on his way home and he was singing about Jesus with a joy I have never seen a millionaire on to possess.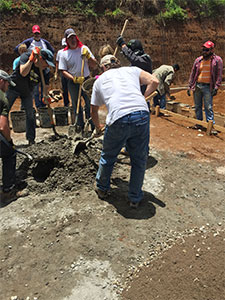 I've seen firsthand, as children were lined up to get clean water and other children lined up in large rows as I placed tortillas on their plates for the assembly line. There is a child covered in filth, head to toe, eating with a smile of pure joy as he fills his stomach with the beans, cheese, rice, tortillas, and a little bit of sauce. He was slurping down the water as if trying to extinguish a fire in his stomach before racing back to get a refill for his old bottle that someone has thrown away. For some reason I felt guilty that I had clean hands but remembered that I was poor once too. I never lived in a dump and I have earned all that I have, but sometimes giving hurts those you give to. It is best to understand their culture before giving. If gringos just go and give aimlessly, they are likely to hurt those they are trying to help.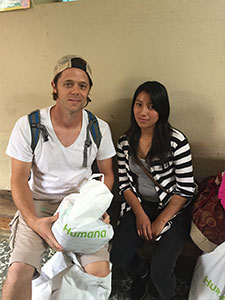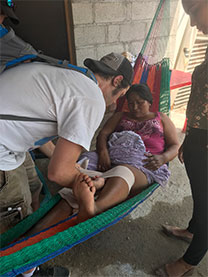 I remember going from house to house, seeking out anyone who had any medical ailments and checking my supplies to see what I had to offer. With every stop I would see who needed Bibles. It was more rewarding and purpose attaining than working in the emergency room. Visiting clinics and giving infants clothes for expecting mothers is just a way to offer love and let someone know you care.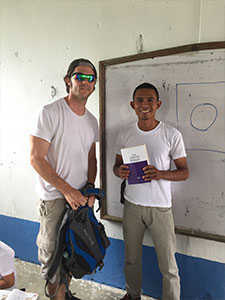 Each person has their part to play. God hasn't called me to go to the slums of New York or Detroit, but He has called someone else to. We are all part of the vine if we choose to be and Christ is the root and stem. If we want to be a part of his kingdom, we can grow where we are planted. If He calls us to serve in San Francisco or San Pedro Sula, we must heed the call and when we do, we will experience more purpose and satisfaction than what we can comprehend because we touch life, improve it, and convey love. If you cannot speak the local's language, the best love is conveyed through the hardest work. Sweat and time are excellent ways to convey it. The worst I ever sweated was in Honduras, working on roofs. I drank two gallons of water in a couple hours and didn't have to pee. Sweat was just dripping off of my nose, but the work displayed the love, the love displayed a source for the actions that started the fire of curiosity in the locals, which further caused them to ask questions and then accept Bibles.
I could write a book full of circumstances and situations, but none of the desire came from me directly. Had I not known of what Christ did for us, I would have no reason to go. Just a few things to think about, when reflecting on your own life. Do you know Jesus Christ?